Mary Beth Alber
Administration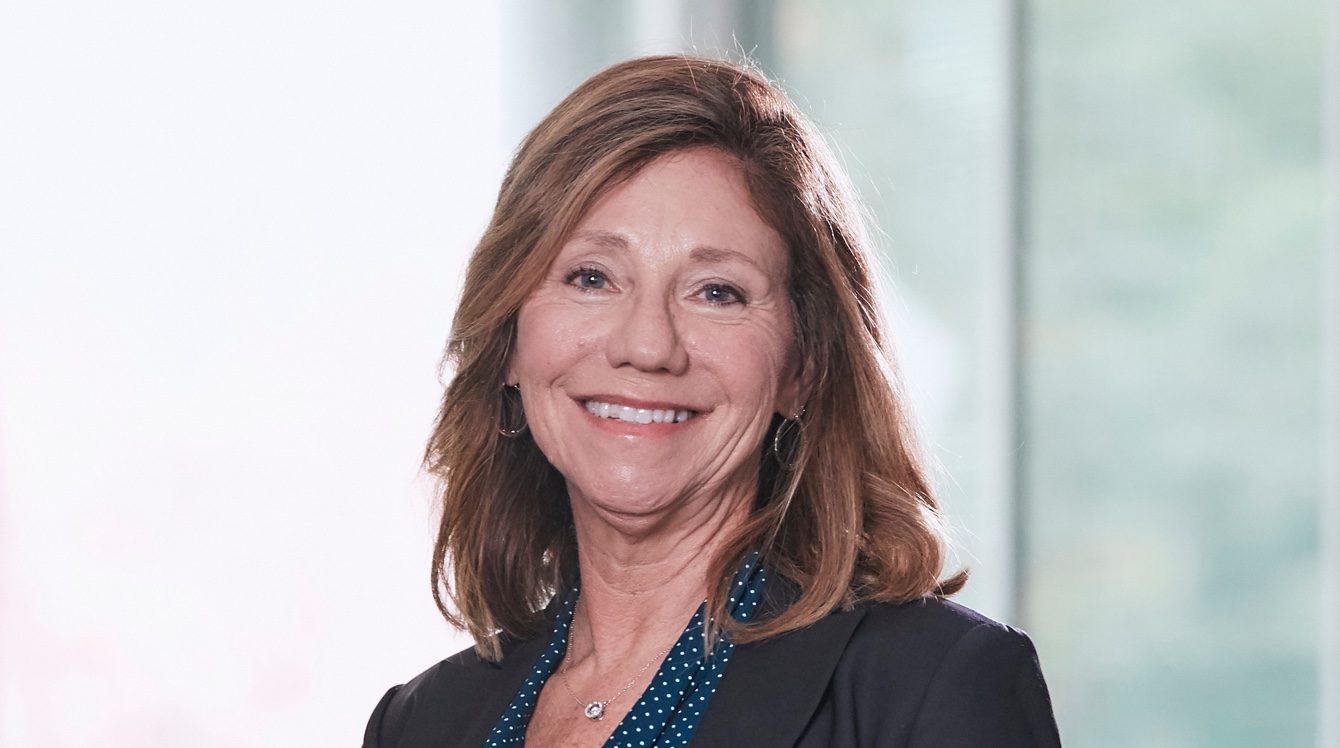 When Mary Beth Alber started working part-time at Harris Financial Group in 2001, she had no aspirations to stay with the firm for the long haul. She previously had worked at an insurance company, but she had stepped away to have children and she wasn't eager to commit to office life again. However, her feelings about a new chapter in her career soon changed after she got to know the company and its culture.
"I fell in love with what I was doing and with the people that I was working with," she says. "They became like family to me."
Mary Beth's role at HFG has evolved and expanded over the years. During her tenure in the insurance industry, she worked first as an underwriter and then as a supervisor in the customer service department. In the latter role, she discovered that she had a knack for communicating with people and helping to solve their problems. Today, she serves as office manager at Harris Financial Group and teams with advisors to help clients who are retirees, widows and widowers with issues unique to their circumstances.
"I find the work fascinating – both the investment side of it and the customer relationship piece of it," she says.
Mary Beth supports widows and widowers through the myriad financial issues that accompany the difficult aftermath of a loved one's death. Mary Beth says she finds it rewarding to help people navigate a confusing, emotionally difficult time. She knows she can help the world feel a bit less daunting to grieving clients by serving as a steady guide, easing concerns about their finances and clarifying the path ahead.
"I walk them through every aspect of the financial part of things, doing everything possible to help them with that piece of it," Mary Beth says. "When a spouse passes away, you're obviously going to be struck through with grief, but you also wonder about things like, 'What am I going to do financially? Am I going to be able to make it?' We're there to reassure you and to work with you on a plan."
I know I'm helping them with something important, and they know if they get in a difficult spot they can turn to us and we'll be there for them.
For retirees, Mary Beth says she appreciates that she gets to share in their excitement at starting a new chapter of their lives and to help them "live a life in retirement that is fulfilling to them." She works with the Harris team to ensure that clients understand their assets and resources and the best ways to employ them in retirement.
"To work with them through the process and to be there for them when they need help is extremely satisfying to me," she says. "I know I'm helping them with something important, and they know if they get in a difficult spot they can turn to us and we'll be there for them."
A breast cancer survivor, Mary Beth has become a frequent source of comfort to clients facing a similar diagnosis, sharing her experience and lessons learned to help prepare them for their own journeys. She says she feels fortunate to have found a job that she loves, doing meaningful work alongside colleagues she respects.
"I feel so blessed," she says.
Among her outside interests, Mary Beth loves to travel, particularly on mission-driven work. She has worked with orphans in Zimbabwe and South Africa and supported college students in Israel, frequently integrating musical lessons into her service during her trips. She also loves the beach and spending time with her three sons and her beagle, Posey. A former piano teacher, Mary Beth still plays the instrument frequently, including serving as the pianist at her church during services and special events.
Does my portfolio carry too much risk?
Our investment approach seeks sustainable growth while limiting our clients' exposure to risk. Get a free assessment of your portfolio's risk and learn whether it aligns with your financial goals.