The shortage of credible information about COVID-19 has been amplified in markets, the economy, and on social media. However, we may be turning the corner on prioritizing real information over rampant speculation.
According to multiple sources, Google has been "surfacing trustworthy information about the coronavirus directly in search results and Google Maps as Americans search for medical services." Google launched its much anticipated website on COVID-19 resources on March 21st. We wanted to highlight this website as a trusted resource for our clients.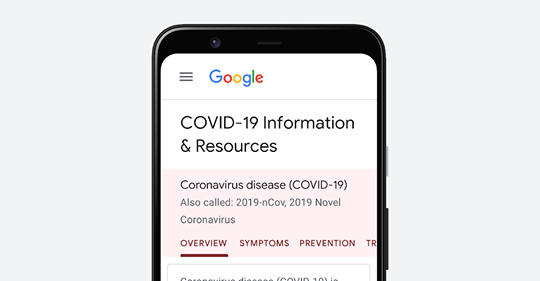 As testing ramps up, we anticipate an immediate surge in COVID-19 cases as previously unconfirmed cases are awaiting official testing confirmation. Once this initial surge is over, however, we are likely to see the percentage of positive test results decline. Such is the case in Washington state, where testing has been prioritized. Current reports indicate early mitigation steps are having an impact on confirmed cases.
We will continue to share information about COVID-19, markets, and other important topics as this situation evolves.